Tube worms (Lamellibrachia luymesi)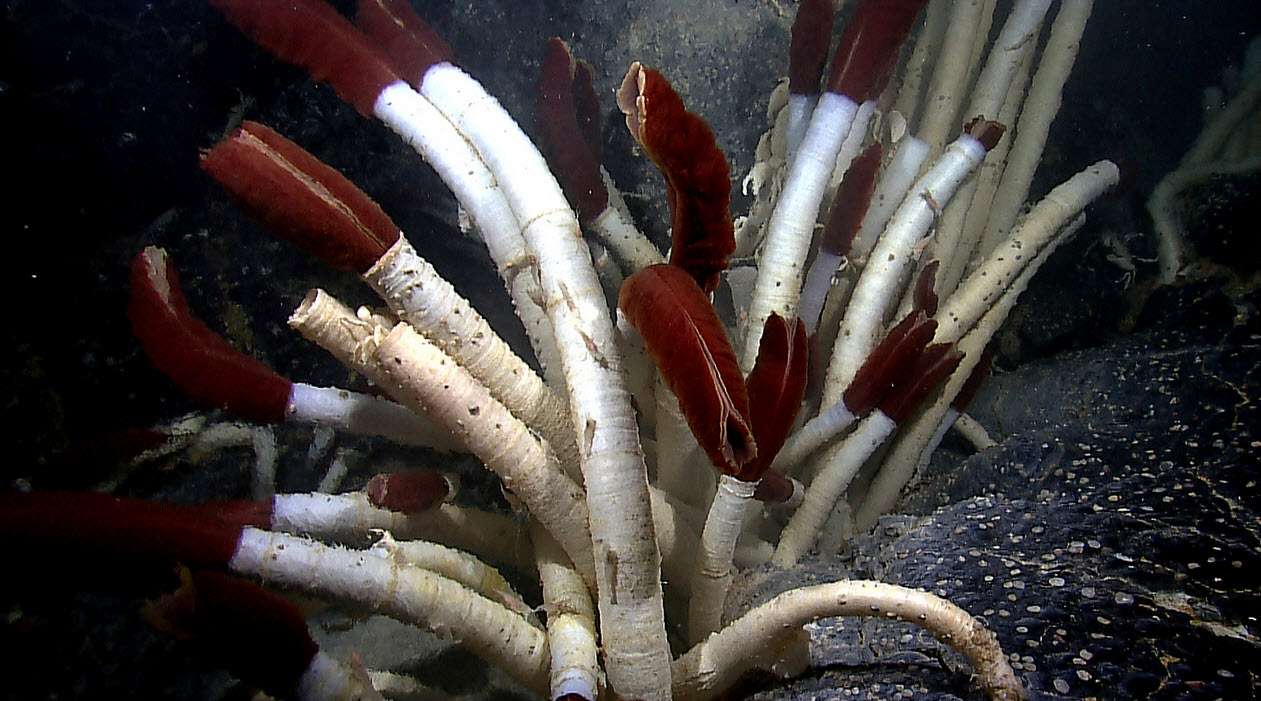 Photo Credit: NOAA

Description: This colorful tube worm is arguably one of the most unique creatures found on the sea floor. They're so special because they don't use energy from sunlight as the base of their food chain like nearly every other living creature we know of. Instead, they get energy by partnering with bacteria that use sulfides leaking form the seafloor as fuel. These alien creatures, which live in groups clustered around methane seeps, are used by scientists as models of how life may exist on other planets. Tube worms grow very slowly; they reach lengths of about 10 feet and live for up to 250 years.
Depth Profile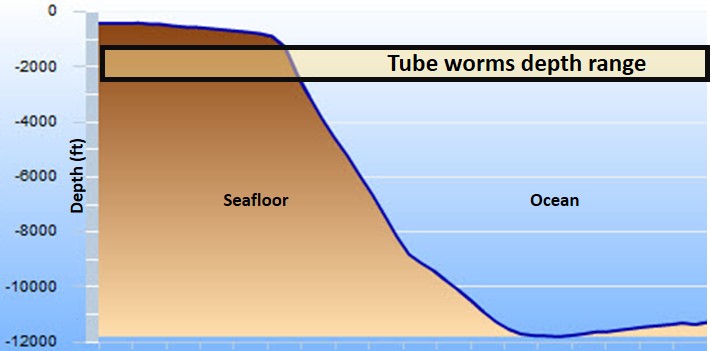 Figure 2: Approximate depth range of Tube worms (black box). Slope of seafloor is a generalized representation of the Gulf of Mexico shelf and outer continental shelf.